Marketing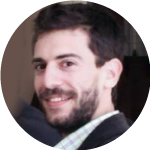 Michail Kazaglis
Mikhail Kazdaglis graduated in Civil Engineering and Environmental Engineering from Aristotle University. He earned an MSc and MBA in International Business from the University of London. Michail's specialty is the optimization of marketing plans and digital marketing strategies.
Marketing Manager for ITC
With us since 2015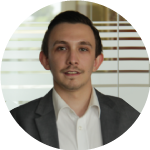 Rene Roussis
Rene Roussis is familiar with the products and services in the various ITC design areas. He is responsible for looking after the online presence of IT-Concept. He is also responsible for the corporate design of IT-Concept in various areas such as: the homepage, the newsletter etc … responsible.
Together with Mikhail Kazdaglis, he is responsible for ITC's marketing activities.
ITC Communication Services / ITC Marketing, ITC Sales