"The calculated personal contribution as a time specification for the construction work or for the estimation of the construction duration"
Hourly analysis as an aid to timelines
QuickCalc automatically creates a compilation of the calculated self-hours. Wage estimates of subcontractor services are not taken into account.
QuickCalc analyzes the hours after
Components
Ability groups
Construction phases
and presents them clearly.
On the one hand, the information about the expected hourly effort helps to better estimate the man's demand on the construction site in relation to the construction time to be complied with.
On the other hand, the hourly analysis can also be used as a guideline for the site supervisor / foreman. For this purpose, the hourly totals can also be assessed using a 'reduction factor'.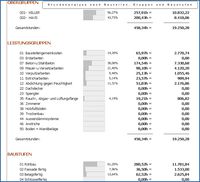 "The focus has been on developing QuickCalc
based on practical work processes. "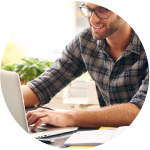 THE SOFTWARE