Product Features
Much is new in ARCHLine.XP 2017 Go on a journey of discovery!
Import/Export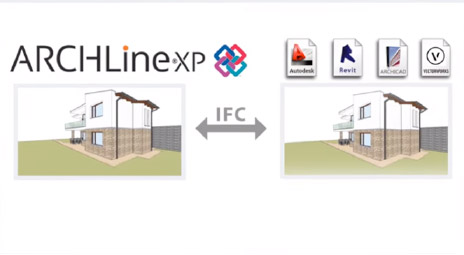 BIM: Standard and zertifciated IFC Export and Import
ARCHLine.XP has won the IFC Coordination View 2.0 Import Certification.
Why is this good for our user?
…We can import floorplans, 3D models on higher standard of designers with other CAD software and from ARCHLine.XP whole buildings can be exported.
The most important feature of the IFC format is that architectural elements retain their nature and properties in the IFC file.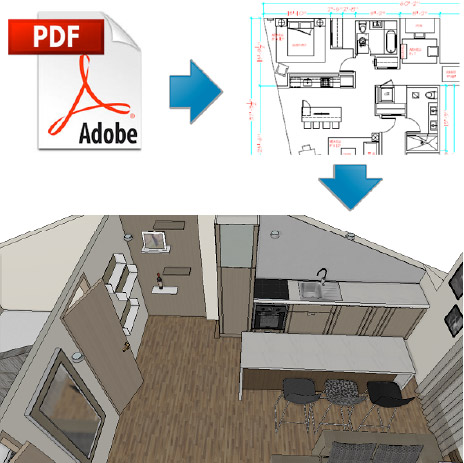 Import PDF vector format
The fast, accurate way to read vectorial PDF files with minimal time.
The corresponding PDF file content can be imported as a scalable and editable vector drawing.
The geometry import visualizes lines and polygons with a given color and line weight.
The imported floor plan can be rescaled to 1: 1 (if the scaling factor is 1: 100 we need a 100x magnification) and the exact size openings can be added with endpoints.
Documentation and project management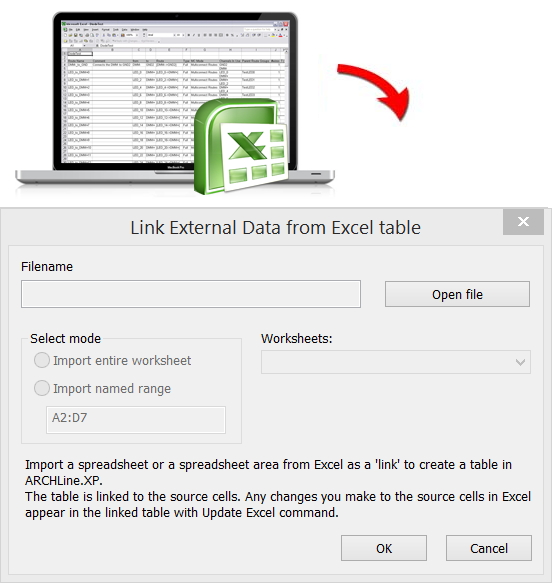 Import Excel File
The new Excel File Import command allows you to load content from Excel files to charts.
You have the option of importing a complete worksheet or a specific cell range of the XLS file.
The Excel spreadsheets are linked to the original file. If the spreadsheet is changed (for example, a row, column, values ​​added / deleted), the table in the ARCHLine.XP drawing can be updated accordingly.
This is a new way to display the consignment plan, component list and BOM on the drawing plan.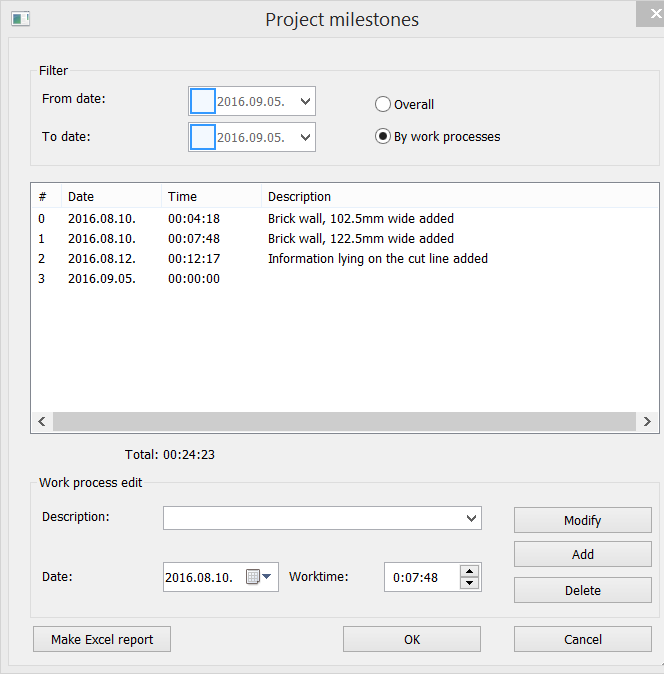 Project milestones and timestamps
Many of us may forget time when working on projects, or sometimes we tend to forget how much time can be spent on a project to keep it profitable.
We give you a helping hand to solve this crucial problem.
The new version of ARCHLine.XP provides the milestone feature. You can create subgoals or levels into which a project for monitoring and measuring work performance is divided.
This is a successful tool in project management.